FOR IMMEDIATE RELEASE
Blocker Outdoors:
Performance Apparel for Any Hunt
The original scent control company for hunters celebrates 40 years in business with the best ScentBlocker and SHIELD Series apparel ever
Muskegon, MI (March 25, 2019) – Success doesn't happen by accident. Whether it's a young hunter taking his first deer, a veteran hunter arrowing her largest buck ever, or an outdoor company celebrating 40 years in business, success comes from the desire to achieve through learning and hard work.
A 40-Year Legacy
For 40 years, the shield logo has represented the ideals of faith, family and the outdoor lifestyle. It stands for the traditions we value and share with our customers, like spending quality time with friends and the feeling one gets as the sun rises and the woods comes to life on a silent morning. Most importantly, it has always stood for the determination and commitment it takes to work for success and earn the rewards that come with it. Today, tomorrow and 40 years from now, the Blocker Outdoors shield logo will continue to serve as a symbol for these same virtues and guiding ideas.

ScentBlocker
Blocker Outdoors enters its 41st year with renewed commitment to make its premium line of ScentBlocker apparel better than ever. Including a diverse range of base layers, early-, mid- and late-season jackets and pants, and a complete line of caps, gloves, facemasks and headcovers, Blocker Outdoors ScentBlocker apparel now features Cold Fusion CatalystTM technology. Cold Fusion Catalyst combines the power of activated carbon and Merino wool to deliver premium odor adsorption and the unique warmth, strength and antimicrobial properties of natural wool. No matter when or where your hunt takes place, ScentBlocker has the premium apparel to elevate your performance to the next level. Available Summer of 2019!
The new Adrenaline Jacket and Pant are ScentBlocker's top-line mid-season apparel, and are the garments serious rut hunters will want to build their scent-control regimen around. Built for those moments when the heart starts racing, Adrenaline features Cold Fusion Catalyst™  — ScentBlocker's top odor-controlling technology – combined with a 20% Merino wool fleece lining. These mid-to-late season garments are absolutely dead silent with a soft, brushed face and micro-grid interior.
SHIELD Series
In a time when other hunting apparel brands are trimming features and raising prices, all-new SHIELD Series apparel from Blocker Outdoors celebrates the fact that great-fitting technologically-advanced hunting clothing doesn't have to come with a high price tag to be incredibly valuable. Featuring exclusive S3® technology to maintain an advantage in the field, each unique garment in the massive new line of SHIELD Series apparel for men, women and youth hunters proves what's possible when you choose to pay for performance, not a trendy, overpriced logo. From spring turkey hunts to the chill of the post-rut, from the Midwest to the Rocky Mountains, Blocker Outdoors SHIELD Series apparel offers versatile systems for success. Available summer of 2019!
Blocker Outdoors' new Shield Series Angatec apparel features breathable, moisture-wicking fabric that prevents odors to help keep the heat on game, not hunters. A comfortable, feather-weight solution for any warm-to-hot-weather hunting situation, these new Performance Tees, ¼-Zip Performance Tees, Snap Shirts and Pants are ideal for pre-season scouting and targeting dove, spring turkey, western elk or early season whitetails. While the wicking attributes of the fabric help keep moisture off your body, proven S3 antimicrobial technology thwarts odors before they form. That scent defense is built right into the structure of the apparel so it won't wash away, helping ensure odor prevention over the life of each garment.
Effective odor control starts at home and extends throughout the hunt. ScentShield liquids help hunters care for their SHIELD Series and ScentBlocker garments, keep their bodies free of odor-causing bacteria, and keep packs, boots and other critical gear deodorized in the field.
Looking for information on the latest SHIELD Series and ScentBlocker apparel, ScentShield liquids or Tree Spider safety gear? Look no further than the all-new BlockerOutdoors.com.
Find and order the best gear for your next hunt. BlockerOutdoors.com allows users to search gear by gender, type, season, camo pattern, technology and more, making it easier that ever to choose the apparel and other gear that's best for you. In addition, visitors to BlockerOutdoors.com can learn about proven Blocker Outdoors technologies, view weekly specials, sign up for the Blocker Bucks Rewards Program, explore best practices for garment care and much more.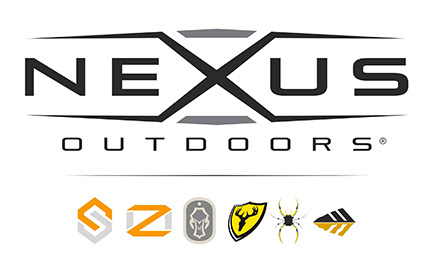 ABOUT NEXUS OUTDOORS
Nexus Outdoors, headquartered in Muskegon, MI, USA, is a leading worldwide designer, marketer and distributor of performance, hunting and casual odor-controlling apparel, footwear and equipment under the ScentLok®, OZ®, ScentBlocker®, Scent Shield®, Whitewater Outdoors® and Tree Spider® brands. Nexus Outdoors is the only company with access to all scent-controlling technologies, including their patented Carbon Alloy technology and Trinity technology, which provide superior success in the field. ScentLok and Scentblocker are pioneers in the hunting industry, which many credit with creating a market based on the elimination of odors to get closer to big game.
MEDIA CONTACTS:
Nick Andrews
VP of Marketing and Advertising
ScentLok Technologies
800.315.5799
Josh Lantz
Traditions Media, LLC
219.728.8996