MN-FISH Receives $74,000 to Improve Boat Accesses, Fishing Piers
Partners with US Forest Service and DNR for lake access projects within popular Chippewa National Forest.
Walker, Minn. (February 7, 2021) — The nonprofit MN-FISH Sportfishing Foundation & Coalition announced today it has been awarded a $74,000 grant for boat and fishing access improvements within the Chippewa National Forest.                       
"The Chippewa is home to many of Minnesota's most famed fisheries, including Lakes Winnibigoshish, Cass, Bowstring, Leech and dozens of others," said MN-FISH Foundation president Ron Schara. "This reflects the MN-FISH mission."
MN-FISH will partner with the Chippewa National Forest and Minnesota Department of Natural Resources in the boat access improvements. The funding will help cover the cost of personnel, heavy equipment and building materials as needed for improving boat ramps, docks and fishing piers.
Potential Spring 2022 projects are many, including repairing ice damaged ramps throughout the National Forest, and upgrades to others.
"Fishing is one of the biggest draws to the Chippewa National Forest," said Todd Tisler, Fish & Wildlife Service Manager for the US Forest Service. "We want all anglers to have a positive experience here. A big part of that is to provide well-maintained accesses and fishing piers."
Funding for the MN-FISH grant came from two sources, including the Forest Service's Secure Rural Schools Title II program, which distributes a portion of Forest Service revenues generated through multi-use activities for special projects that include infrastructure maintenance and protection, restoration, and enhancement of fish and wildlife habitat. MN-FISH applied for and received a Title II grant.
MN-Fish seeks greater state reinvestment into the state's world class fisheries, which generate about $4.2 billion annually in economic impact to the Minnesota economy and supports more than 27,000 state jobs.
"This partnership is a true collaboration between several stakeholders," said Kacie Stanek, Area Supervisor-Grand Rapids for the Minnesota DNR. "We're excited the be part of it."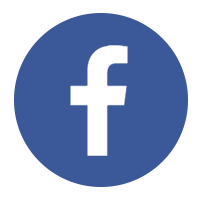 About MN-FISH
MN-FISH Sportfishing Foundation & Coalition is Minnesota's only non-profit organization formed as two entities in order to represent the interested of all Minnesota anglers and other stakeholders. MN-FISH Foundation is a 501c3 non-profit. Its mission is to restore, protect and enhance Minnesota sportfishing for present and future anglers to enjoy. The c-4 MN-FISH Coalition LLC was founded by the Foundation to become the voice of Minnesota Anglers before the DNR and state legislature on all fishing-related issues. To learn more, visit MN-FISH.com.